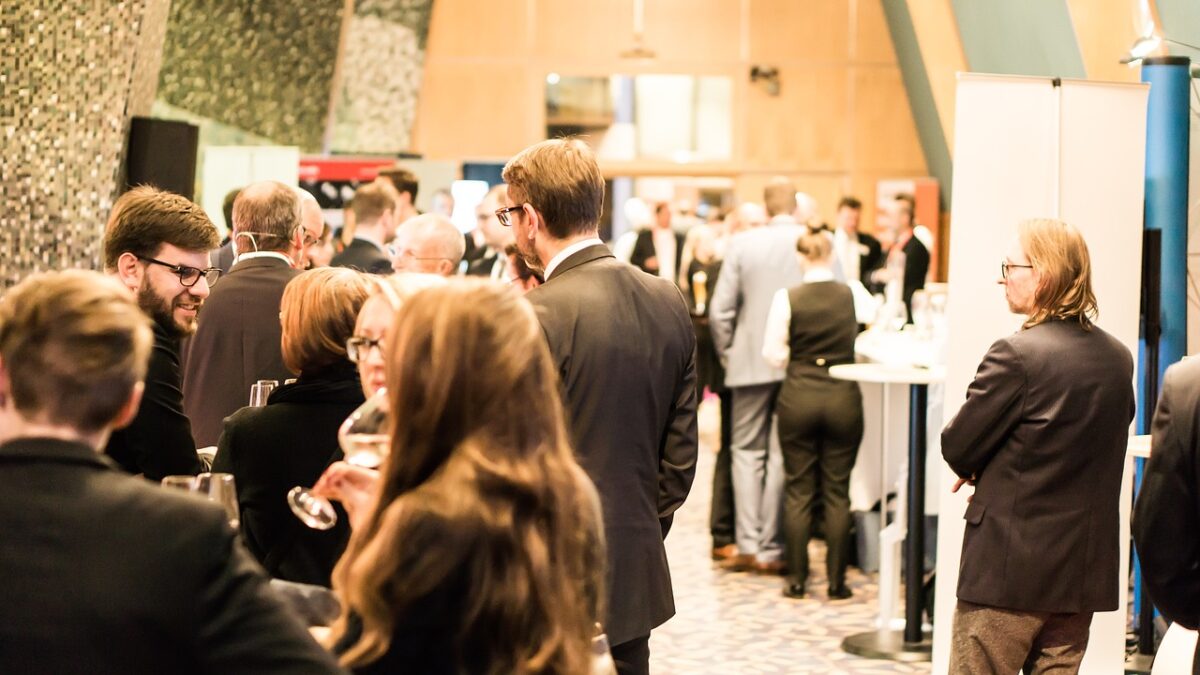 Rules for good organization of events for companies
There are many arguments why regular organization of company events is extremely important in maintaining a stable position of the company. First of all, behind organizing such events for the employees themselves there is a relaxation from everyday duties. Secondly, it is an excellent opportunity to get to know each other better and to integrate the team. Preparing a promotional event, on the other hand, is aimed at building a favorable image of the company in the business arena, as well as encouraging potential employees and other companies to cooperate. Before organizing this type of event, however, there are a few important rules to keep in mind.
What attractions to offer participants at a corporate event?
Building a brand is a tedious process that requires a lot of analysis. However, there are certain steps that can quickly present a company in a favorable light in the business arena. One of the most effective actions in this regard is the organization of occasional corporate events. Such events should be accompanied by numerous attractions, such as meetings in the company of persons known in the industry, tasty catering or competitions, in which participants can receive attractive prizes in the form of gadgets. Organizing events for companies should not be limited to just playing a presentation on a projector or handing out gadgets to the participants. It is an excellent opportunity to establish media and business cooperation. Inviting notable guests can help expand circles across the industry. While doing so, the individual preferences of the groups concerned should be taken into consideration. If musicians are certain participants in the event, the event must not lack a good artistic setting, which can include concerts by well-known personalities. In the catering industry, on the other hand, culinary demonstrations or a meeting with a renowned chef will be an essential element of every corporate event.
A promotional event – what should you keep in mind?
One of the basic rules to follow when preparing a promotional or integration event is to draw up an accurate budget. All company funds put into activities accentuating a positive image of our business will be an excellent investment! The organization of promotional events in large cities, such as Warsaw, Krakow, Gdansk or Poznan, is the best opportunity to expand your reach and advertise your brand on a nationwide scale. The main goal of the organizer in this case is to increase sales of their products. Therefore, one must not forget about preparing adequate company gadgets for the event's participants. The main expense to be prepared for in this situation is the rental of a specific space – either an enclosed venue or an open area where outdoor tents will be set up. Catering will also be necessary, as well as appropriate sound and lighting systems for the event. A cost-effective step in this type of event will certainly be additional attractions for the guests – their selection is best based on a survey conducted beforehand among the co-workers and invited guests.
Company event – an attractive form of offer presentation
Among a number of marketing activities that can be carried out by a company, promotional events stand out. Regardless of the profile of the business, their purpose is always to increase profits from the sale of services or products. Improving brand recognition on the local, national and international market is an extremely important step for the development of the company. However, in order to present your offer in an attractive way, you should make every effort to ensure that the participants of the event bring back good memories from it! The organization of any special event means, above all, an original visual setting. Therefore, one should take care of carefully composed advertising stands, gadgets and decorations. To present the offered products it is worth employing professional entertainers, actors or illusionists, who will not only guarantee the guests an impressive show, but also inspire confidence of the gathered audience. Cooperation with the media and Internet celebrities can also bring success and publicity to an event. It is this group that, thanks to the coverage in social networking services and portals, will be able to realistically increase the reach and prestige of the event.